<< Back
Ocwen Financial Awarded Top Servicing Performance Ratings From Fannie Mae for 2018
WEST PALM BEACH, Fla., April 16, 2019 (GLOBE NEWSWIRE) -- Ocwen Financial Corporation (NYSE:OCN) ("Ocwen" or the "Company"), a leading financial services holding company, announced today that two of its primary operating entities, Ocwen Loan Servicing, LLC and PHH Mortgage Corporation, were named Fannie Mae Servicer Total Achievement and Rewards™ (STAR™) Performers for 2018. For the 2018 STAR Program year, Ocwen Loan Servicing and PHH Mortgage received STAR Performer recognition for the General Servicing category.

"We are honored to receive the STAR award from Fannie Mae and proud to be recognized as one of the top performing servicers in the industry," said Scott Anderson, Executive Vice President and Chief Servicing Officer of Ocwen. "This is a testament to the exceptional work of our team members – at Ocwen and PHH Mortgage – and reflects our continued commitment to achieving high standards in customer service delivery and operational excellence for both consumers and investors."
About Ocwen Financial Corporation
Ocwen Financial Corporation is a financial services holding company which, through its subsidiaries, services and originates loans. We are headquartered in West Palm Beach, Florida, with offices throughout the United States and in the U.S. Virgin Islands and operations in India and the Philippines. We have been serving our customers since 1988. We may post information that is important to investors on our website (www.ocwen.com).
FOR FURTHER INFORMATION CONTACT:
Media:
Dico Akseraylian
T: (856) 917-0066
E: mediarelations@ocwen.com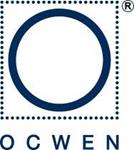 Source: Ocwen Financial Corp.